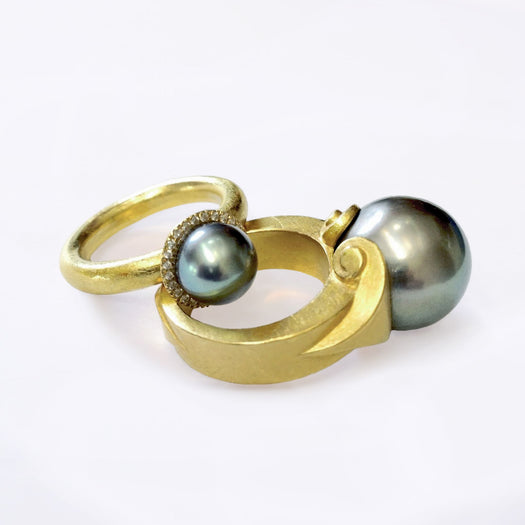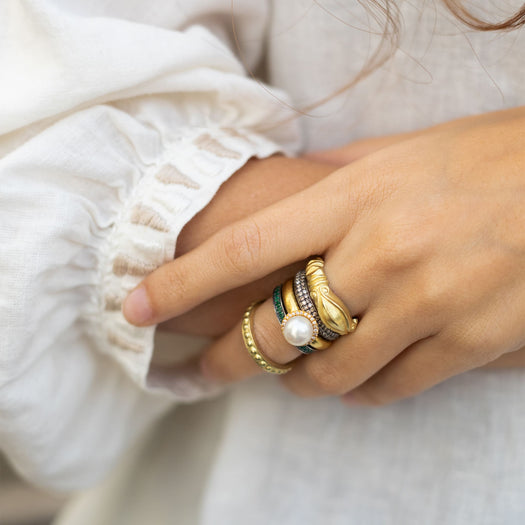 22Karat gold ring set with Pearl surrounded with Diamonds
Pearls - As Pearls are natural materials each pearl is unique, and has its own shape, shade, luster and features.  Web images are not always presenting the uniqueness of the specific pearl you will receive while ordering.

Prices - Prices are subject to change due to ring size, Change in Karat and type of gemstone. Please contact me for the new price and details. This price is for a ring up to size 8 (American).